Your camera can not only stand on its base, but also mount on any wall or ceiling.
For the 1st generation YI Home Camera,
1. Split the camera from the base
Turn the base counterclockwise to separate the camera from the base.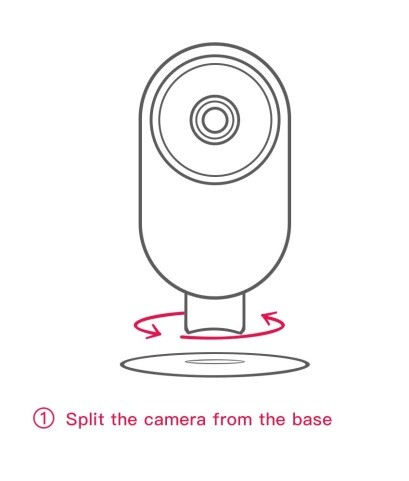 2. Drill locating holes on the base.
3. Place the base with locating holes against the wall (the arrow sign should be upward), and mark them with a pen.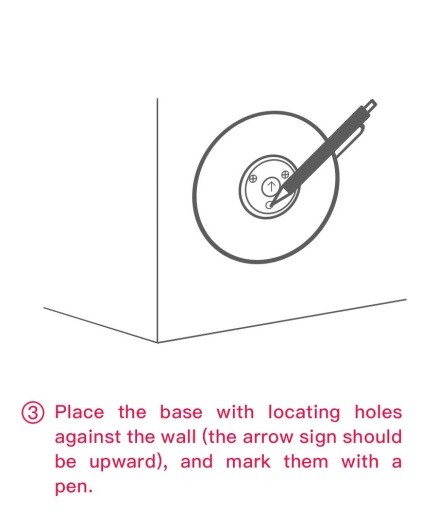 4. Drill at the marked point.
5. Screw the base on the wall.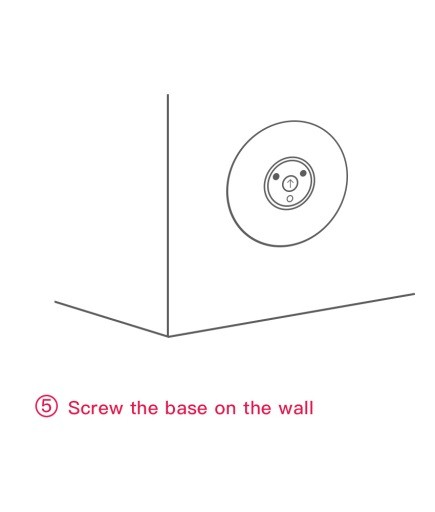 6. Mount your camera.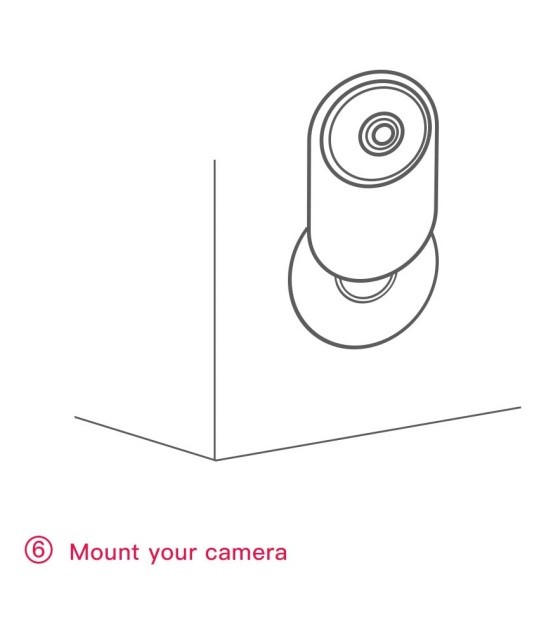 Turn your camera clockwise to fit into the base mount on the wall. By doing this, you can mount your camera wherever you want, from different angles.
For the 2nd generation YI Home Camera, it will be more convenient to be mounted on the wall. The base is attached strongly adhesive 3M mounting tape, which is handy and versatile. It works on many surfaces that are clean, dry and smooth, from mounted to the top corner of a wall to get a full angle of the room to stand upright on a counter.