1. Open the app, and click the camera you want to view
2. In the video page, you can not only watch real-time video on your phone, but also can record and save videos or images.
3. Other functions are listed as below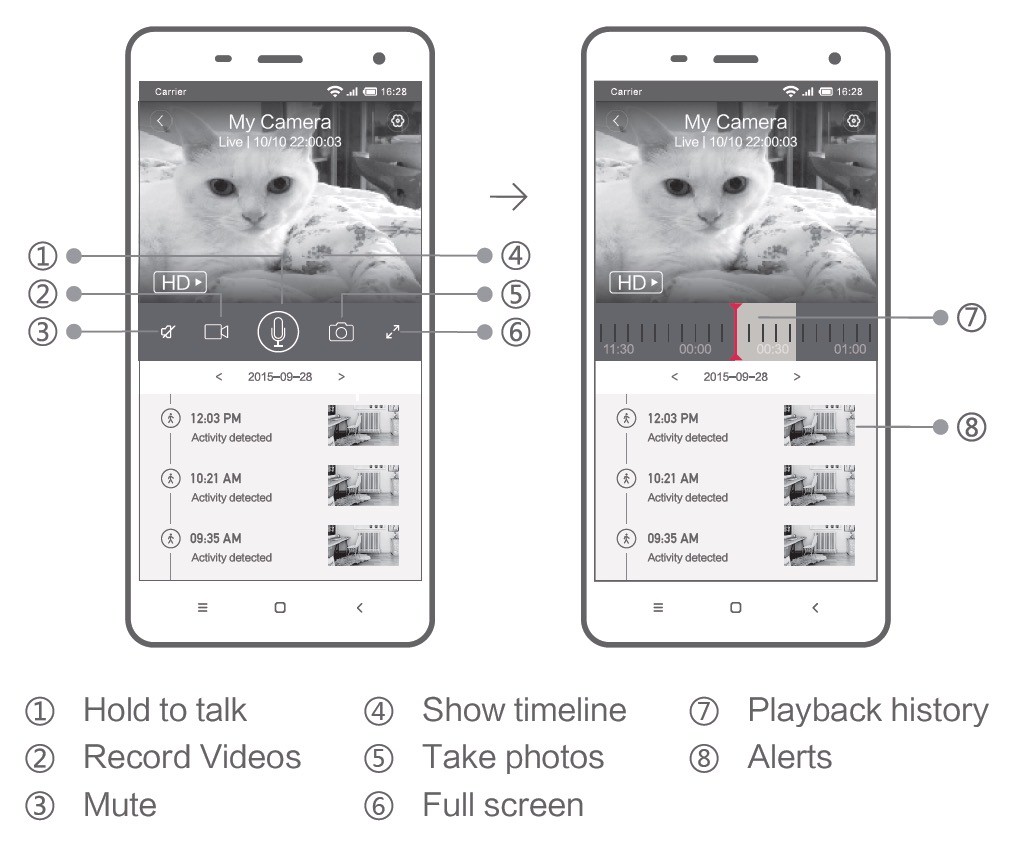 Attention: It is illegal in many jurisdictions to record an audio conversation without the consent of all individuals. Please comply with all laws when using YI Home Camera.