It is well known that pairing YI Home Camera to your smart phone is easy and smooth.
1) Download "YI Home Camera" App
2) Press the add icon in the upper right corner of the home page
3) Follow the voice prompt and instructions on the app, enter the Wi-Fi password and generate a QR code on your mobile phone
4) Let the camera lens read the QR code on your phone
5) Then your camera should be connected, and you can see the solid blue light.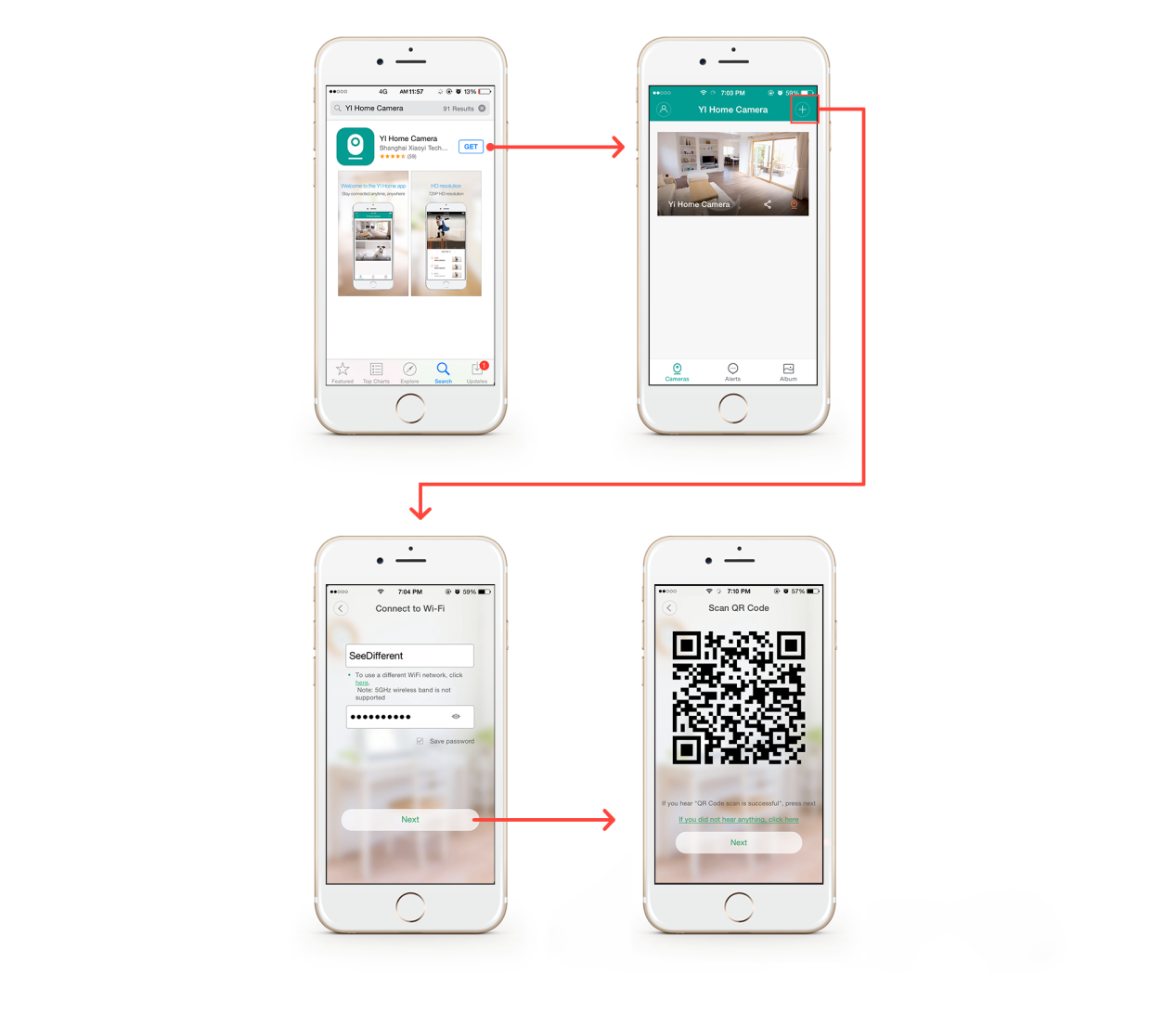 Here is a simple how-to tutorial video about setting up your new YI Home camera.
https://www.youtube.com/watch?v=DBMTBIzR_Io