There are two ways to invite others to watch my video together.
1. Sharing the camera access
? Open the app and press the sharing icon in the home page.
? Press "Sharing camera access with QR code", and there should be a QR code generated on your phone.
? Ask your family to download YI Home Camera app, and enter the user page by pressing
Learn more >> How can I download the right YI Home Camera App?
? Let him/her press in the upper right corner of the user page.
? Ask him/her to scan the QR code on your phone.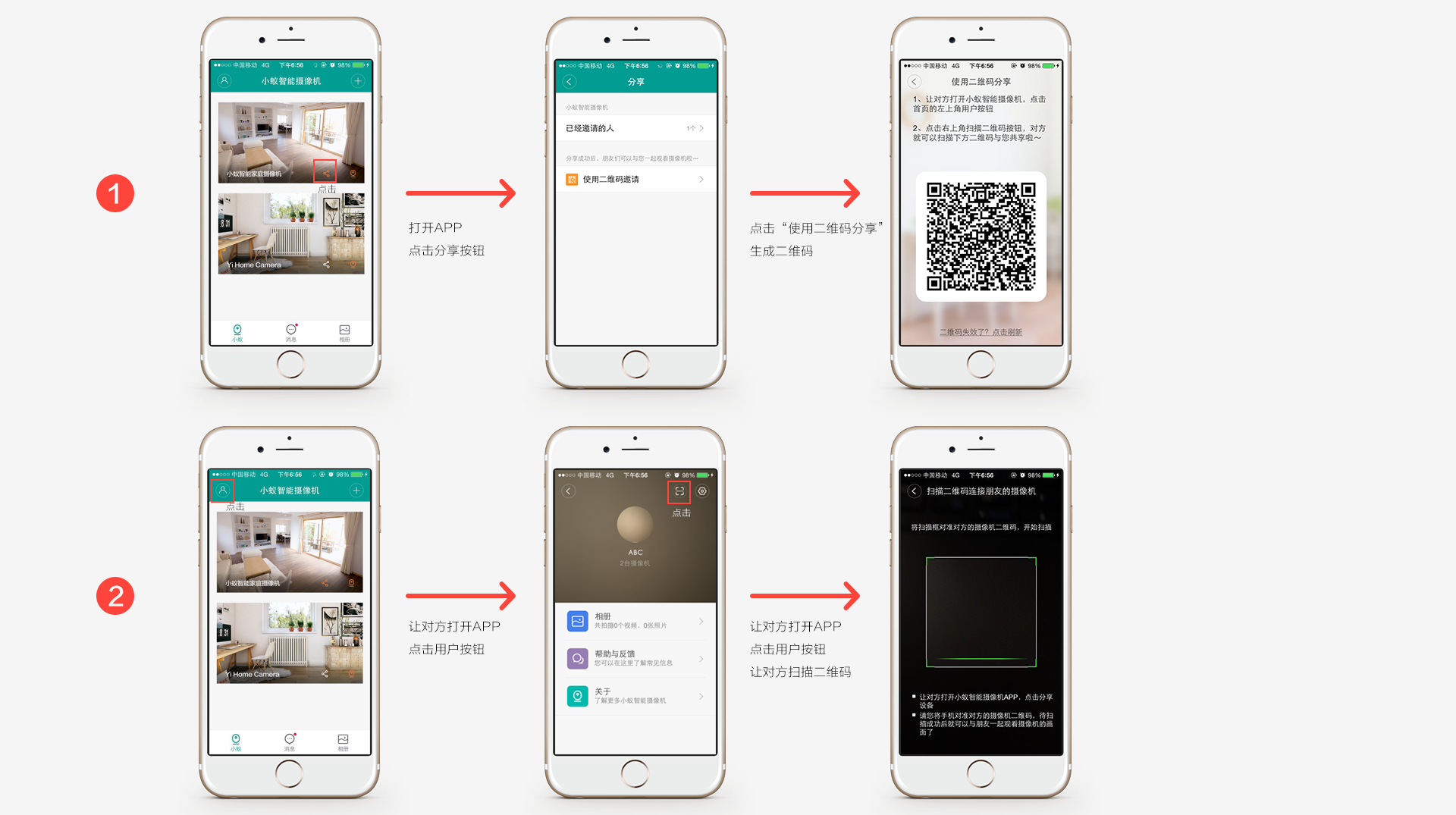 You may want to watch the tutorial video about sharing camera access:
https://www.youtube.com/watch?v=gFQknfuoeBo
2. Sharing your account
The number of the login terminals is unlimited. With the same account, your family can use your camera easily. Besides, you can also use different phones to watch different cameras at the same time, with only one account.