To be convenient and easy to access to the recorded video, YI Home Camera provides local storage and cloud storage at the same time.
1. Local Storage
You can store your video by inserting a micro SD card into the card slot.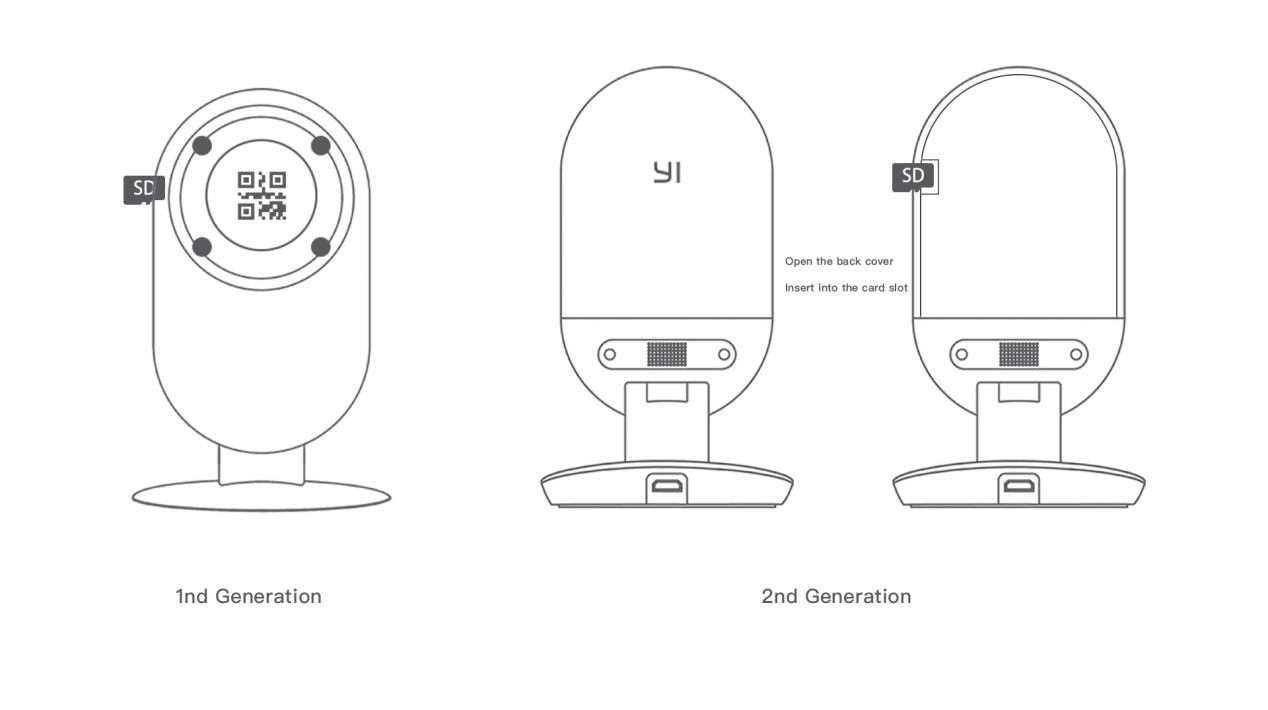 The 1st generation YI Home Camera supports 4-32G micro SD card with FAT32 format, and the 2nd generation can support up to 64 G micro SD card. We recommend using a card that's class 10 and above.
After inserting the micro SD card, you can watch the video history anytime, anywhere.
1) Open the App and click the camera.
2) You can view the timeline by taping anywhere on the video.
3) By moving the past video to the pointer, you can playback the video by time, never missing a moment.
4) You can also zoom the timeline to get more precise information so that you can find activ